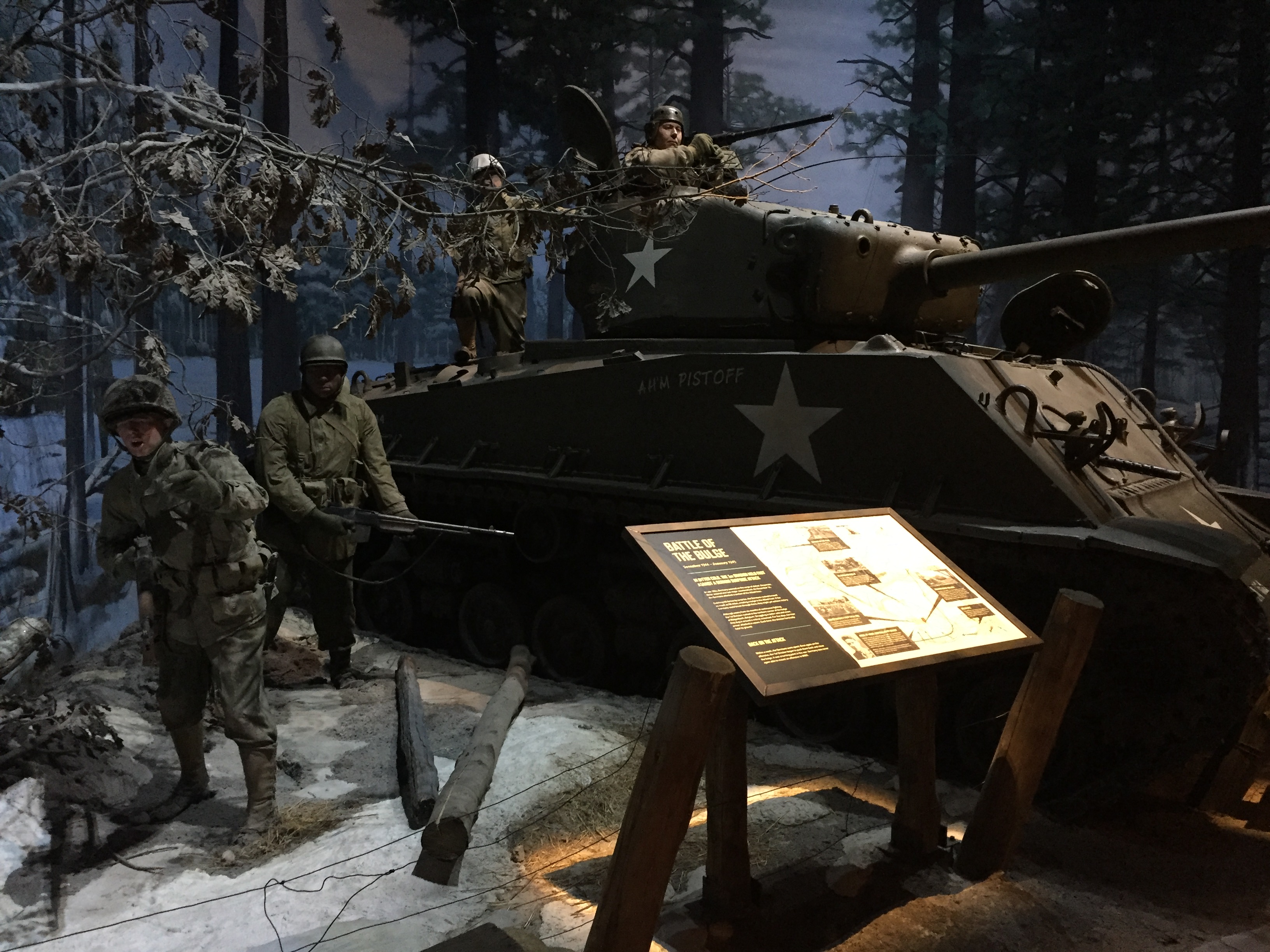 Since its formation in 1917, the 1st Division, also known as the Big Red One, has been the longest serving division in the United States Army and has seen combat in every major war this past century. To this day, the 1st Division continues to serve in peace-keeping and counter-terrorism operations around the globe. The First Division Museum at Cantigny actively documents the history and honors the continued service of these brave men and women with their elaborate and highly detailed exhibits. Each exhibit acts as a piece of the 1st Division's timeline by offering a glimpse into the challenges the 1st Division faced starting all the way back in World War I.
Benchmark is honored to have been able to assist Ravenswood Studio,  a custom fabrication company that specializes in sets and exhibits, with outfitting the First Division Museum's exhibits with new graphics. We were responsible for printing the didactic panels, museum labels, gallery photos, and flip books featured throughout the museum's various exhibits.
Museum Labels & Didactic Panels
Two of the most crucial parts of any museum exhibit are its museum labels and didactic panels. Museum labels are used to describe items being exhibited or to introduce rooms of an exhibit. Didactic panels, or information panels, are where all of the information about an exhibit is printed.
These displays are viewed by thousands of museum-goers each year and represent the sacrifices made by the 1st Division,  so it was imperative that we produced the highest quality graphic print possible which could only be achieved by our Lambda printer.  The Lambda produces true museum quality prints for both text and photos.
For the museum, these sharp images were printed on a polyester based material known as Lambda Flex.  This material is much more durable than paper and does not tear or delaminate, ensuring a long-lasting and high-grade product. These panels were then overlaminated with a matte finish and mounted to half-inch black sintra board. Sintra board is simply a durable PVC foam board that's great for mounting graphics.
If you visit the museum, and we hope you do, you'll see these panels displayed prominently throughout the "First in War" exhibit mounted directly to the wall, put in frames, or mounted on easels illuminated by lights. While these are mounted in the museum's permanent exhibits, their durability also makes them ideal for traveling exhibits.
Backlit Lightbox Graphics
For the darker exhibits, the museum chose to use lightbox displays. These eye-popping illuminated graphics are vibrantly colored and easy-to-read and are also printed using our Lambda printer, but using a transparent media called duratrans. Duratrans transparencies are rendered on a polyester film with translucent diffusion backers to ensure clear, crisp images. These are the best backlit media prints available.
You'll find these displays throughout both the "First in War" and "Duty First" exhibits.
Custom Flip Book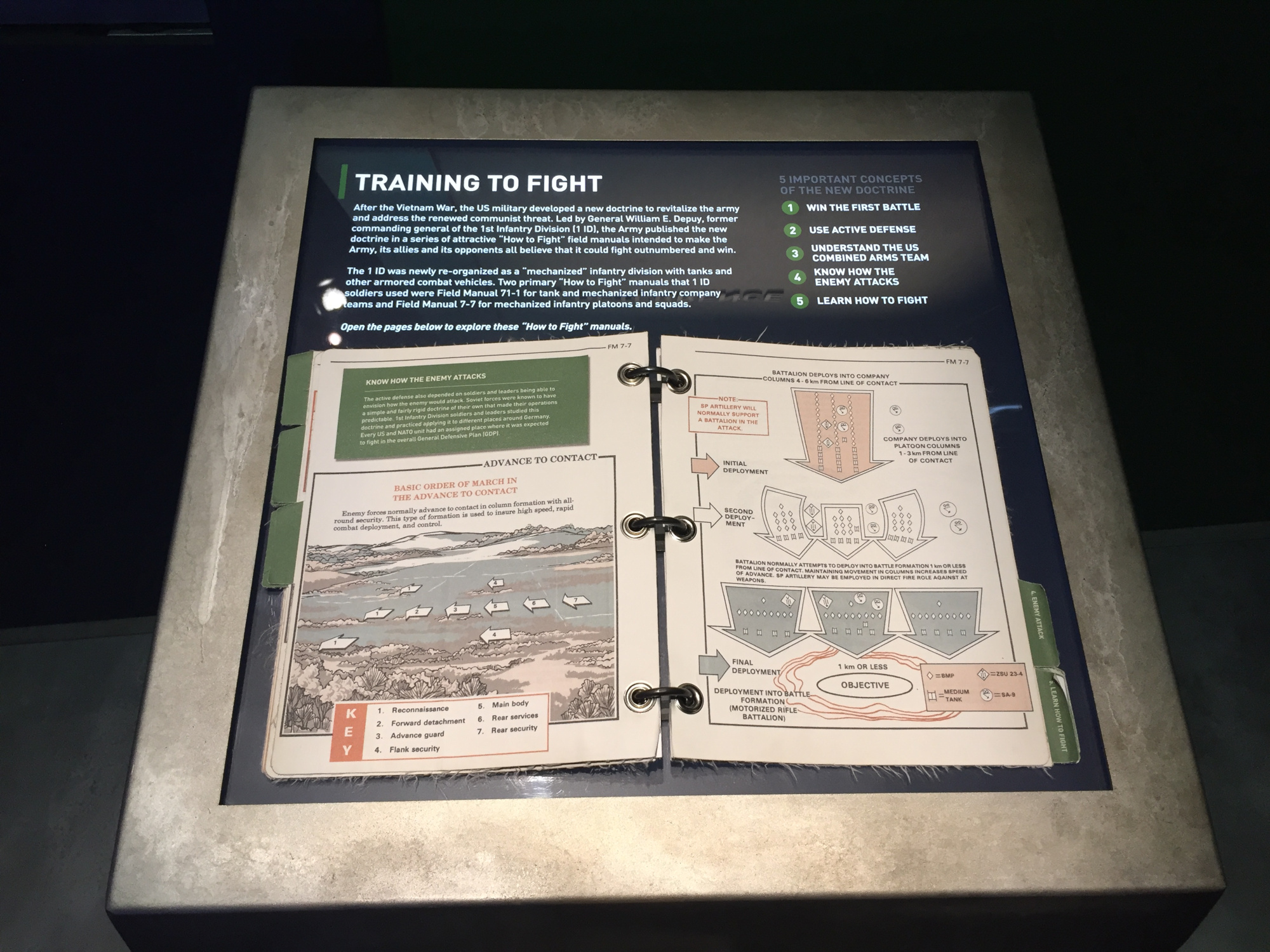 The museum's new "Duty First" gallery occupies the 2,500 square foot space that was formerly home to their traveling exhibits. This gallery features interactive exhibits and videos of the veterans themselves sharing their stories. For this exhibit, we printed a replica "How to Fight" manual that would have been issued to soldiers of the 1st Division.
Because this book would be flipped through by numerous museum-goers, it had to be durable—much like everything else in the museum. Each page is composed of three different layers. The top and bottom layers are made of an opaque poly-coated fabric material called PhotoTex that are mounted to a middle layer of blockout vinyl. The pages are durable, but slightly pliable for easy flipping.
The First Division Museum at Cantigny is one of the many museums we've had the pleasure of working with over the years and we appreciate Ravenswood Studio for allowing us to assist in such a rewarding project to honor those who've fought to give us so much.
You can also read about how we helped the National Hellenic Museum refresh their core exhibit, "Greek Story in America."
Didactic panels, museum labels, and gallery photos are just a few of the products we can offer museums and galleries as we're also capable of producing many other sorts of signage and custom wall coverings to help bring your exhibit to life.
See what Benchmark Imaging & Display can do for your image!

Recent Projects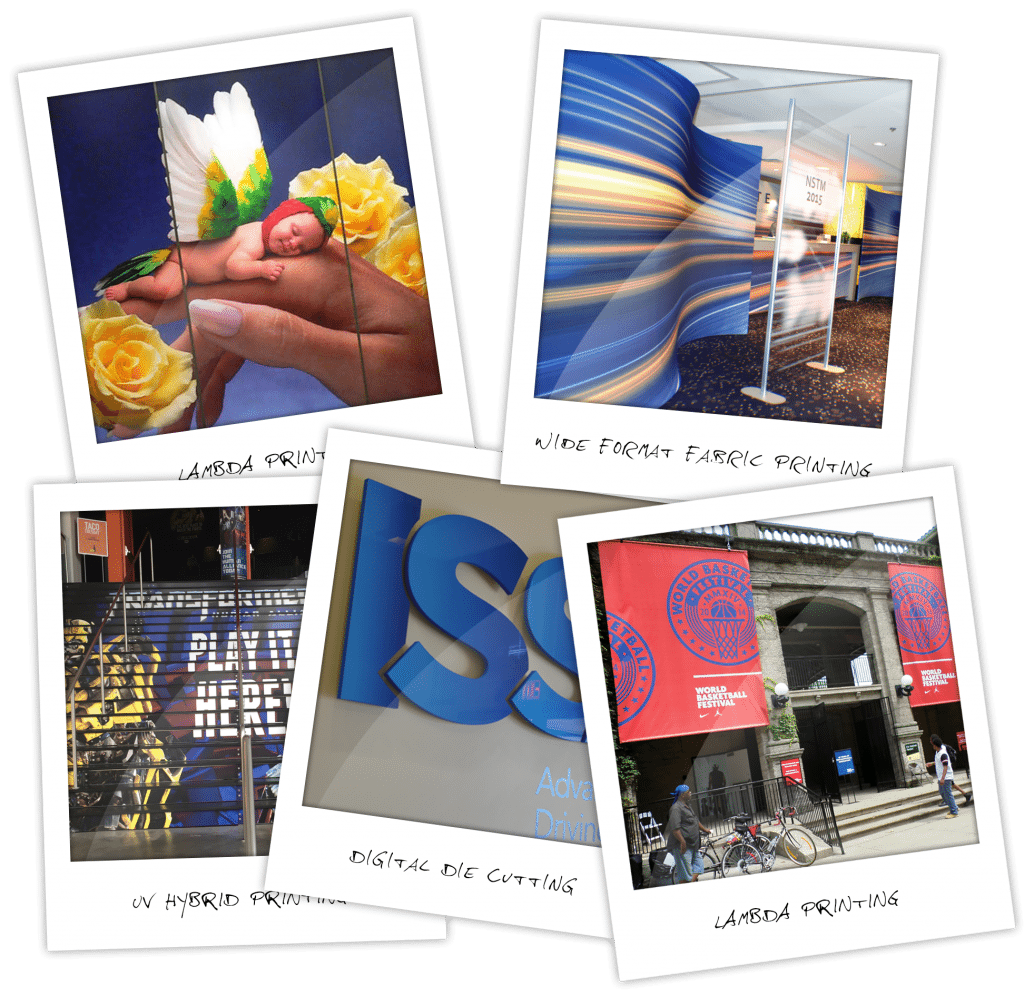 Best Seller
We went to another company to create two banner displays.  We only used them once before they fell apart.  Needing the displays for an event in less than 3 business days, we received outstanding service right from the start.  Their staff took the time to explain different options as well as show us examples of those options.  Not only were they extremely helpful, providing regular updates via email and phone, Benchmark got the job done on time.  Even with the rush, Benchmark's pricing is very reasonable and we could not be more impressed with the quality of their work and amazing customer service.  We were very happy with their efforts and we will definitely go back in the future.